OUT OF SHADOWS PART 2 | HUMAN CLONING |REPTILIAN SHAPESHIFTERS
So Cap Clips – 1 May 2020
18 June 2020 – Suspicious legs
16 June 2020 – Too much Hair???
BORIS JOHNSON MARK II – Had a baby?
https://www.bbc.co.uk/news/uk-52513103
Boris Johnson got CV the moment he was exchanged for Boris Johnson II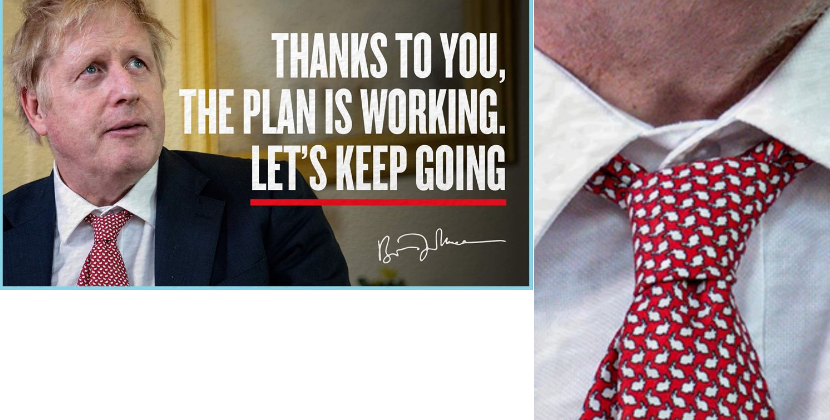 BJ Mark I
7 May 2020: The subject of doubles is a really interesting one. Markus in Sweden suggested that [[[they]]] use a defective gene , "Progeria" , known fully as Hutchinson–Gilford progeria syndrome (HGPS). Means people grow extremely quickly. The new one can have the voice and mannerisms of the original but, as with twins, there will be slight differences in appearance.
Dr. Brigitte Boisselier: scientific director of Clonaid, "The First Human Cloning Company"
https://www.biology.iupui.edu/biocourses/Biol540/13cloningfull2k5.html
RED PILL Human Cloning Truth[REDUX] sound mastered

The Voice Crying In The Wilderness
Published on 20 Feb 2018
Donald Marshall on Clones
http://donaldmarshall.proboards.com/thread/359/cloning-facts-highlighted-donald-marshall
NEW SCARS ON OBAMA AT G20 2016

WATCH IT GROW! OBAMA'S EAR 2016

HOLLYWOOD CLONES ! SATANIC ILLUMINATI AGENDA

Reptilian Clones Glitch in The Matrix, Holograms, Handlers, and More (Illuminati

CLONES, ROBOTOIDS AND NON HUMAN ENTITIES

iLLUMiNATi CLONES, REPTILIANS & DEMON POSSESSION PART I- WHAT THE ELITE DON'T WANT YOU TO KNOW !!!!

iLLUMiNATi CLONES, REPTILIANS & DEMON POSSESSION PART V – WHAT THE ELITE DON'T WANT YOU TO KNOW !!!

is it Donald Marshall
Nov 22, 2014
The Biggest Illuminati Secrets Finally Revealed By Donald Marshall

"Illuminati insider and prisoner Donald Marshall interviewed by Vinny Eastwood on February 26, 2013."
John Saxer
I am told that even the Queen of England who is not even a legitimate queen any way is a clone! She has desendency from the Saxe-Colbert-Gotta lineage of Germany so she was not even British but from the Hamburg dynasty but not only that Edward's l wife had sexual relations with a commoner while her King was away at battle so that goofy lineage does not have the right to call itself royal any more any way but as a clone of a false Queen she is just nasty stinky and a deception to all whatever she or it is!! The reptoids ought to clone at least actual royal blood lineage royalty if they are going to clone anything but who am I to complain; Im that I am actually the rightful and righteous Lord-Priest- King Johannes Christian Von Hohansax von Sax of $witzerland and I haven't been cloned yet as they probably don't want to get any where near a real King that happens to be the Kalki Avatar an Incarnation of the LORD Vishnu as even a reptoid cloning Dr. would be putting his stinky life in a great amount of danger as the Lord' Vishnu's avatar kaki is and accomplished swordsman as martial and just looking to come across and actual evil Reptoid Dr. working for Lord Shiva the destroyer a Highest God want-a-be Who Usually Is called Satan carrying a test tube anyway! Bring it on Reptoids! I would love to see how you fair against a real match for your evil intentions. How do you creatures like to be buried after a decent annexation any way ! Just asking cause we want to know; Buried, Burnt, Crushed or just left there where you are killed like St George and Beowulf did? come on Reptoids it is a legetament Question now. I don't believe that your comrades would help your corpus delectie unless they prefer dead reptoid over fresh humans but I don't know so please respond either on the net here-in or come to my front door and give me an answer please. I love a righteous humans even though I am rightful King at birth over 1.2 billion Anglo- Saxons who are the lost tribes of Israel an Arian race defended through isaac the father of jacob who's name was changed at the River Pineal after Jacob was tested as a higher breed than the former. This may come as a surprise to the 'white power skin heads' of the K.K.K. are the 10 lost tribes of Israel who traveled to Europe across the Caucaus Mountains after Darius released the "Sons of Isaac" called by him the "Saxons" but a little investigations proves this to be true. Their fight is with-in and not against the righteous of any race Black, Jewish, Red Indians, Brown Indians, Yellow Asians, or any body I missed. A little intellectual House cleaning is in order but i doubt that they will rapidly take orders from their rightful King since Von Sax means from Isaac and I am Johann Pineal that edger casey spoke of and warrior of the scepter that Jacob talked about to His twelve sons at the deathbed prophetic moment that he advised those there"The scepter OF ISRAEL will never leave JUDAH ,father to son till the end of Time!" listen up children for here-in is WISDOM of the ages, AMEN I rest my case as Lord Kalki THEE AVATAR of HIS LORD VISHNU AND I COME TO RID THIS WORLRD OR EVIL INTENT AND MISCREANTS SO ON!