SHOCKING SOROS FUNDED RIOT PLAYBOOKS 4 ANTIFA & FRIENDS OF DEMOCRACY REVEALED!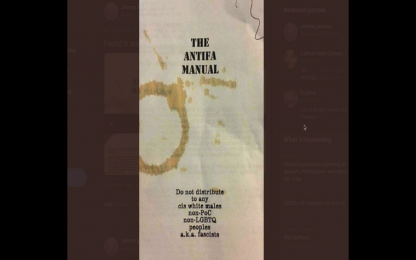 https://153news.net/watch_video.php?v=72SKRS6UKB8D
Uncle Alice – 2020-05-31
We all have to come together. We are all humans & we must treat each other with respect. The instructions in this booklet are just designed to shatter the fabric of our society. Don't have anything to do with Antifa or with Jonathan Soros' hate vehicle "Friends of Democracy." This is the opposite of education. This is indoctrination & is about absolute control & tyranny.
8 January 2018: EVIDENCE THAT 'FRIENDS OF DEMOCRACY' FUNDED AND PLANNED BALTIMORE RIOTS
The Uber rich Left that is Destroying America – Meet Jonathan Soros
Well @BrexitHead what have you found?