https://www.ukcolumn.org/ukcolumn-news/uk-column-news-29th-may-2020
https://www.ukcolumn.org/live
MR: Boris Johnson tells us that we are still at Level 4 Patrick.  Yet have been given an extensive set of rules in order the free up the Lockdown situation.
PH: Well I'm passing on one of these – if you are in a room of people watching TV, try not to shout & turn the volume down as this reduces the possibility of expelling saliva droplets over your colleagues.  GW: This is an actual extract actually.
MR: Making sense of CV with Worldometer – Something that Goggle is trying to hide. https://www.worldometers.info/coronavirus/#countries
GW: Yep only someone with Mike Robinson's background would find this huge collection of graphs & stats riveting – & updated in real time.  Gosh.  Best he gets to grips with it so I don't have to.  LoL.  Had to go to Yandex to find it though.
GW: So who's running it Mike?  
MR: Here's the person running it at University of Maryland Dept of Chemistry & Biochemistry.
http://www.chem.umd.edu/faculty-staff-directory/facultydirectory/garegin-papoian
MR: They have put some caveats up Patrick in that their model is only accurate if countries maintain the same reporting & testing pattern throughout but the important thing to note is that their R Number was rapidly going down on 24 May when UK Lockdown was declared??????
PH:  I see.
MR: Just another piece of evidence to add to the rest.  It was inappropriate & came too late.  GW: And to show that the reason for going "full lockdown" on 24 May 2020 had very little to do with the safety/health of the General Sheeplic & a lot more to do with implementation of the Government's "Change" Agenda.
PH: Even with a margin for error it tells a very clear story.  There are plenty of experts not sitting on the SAGE Board & one is Dr John Lee.  Here's what he has to say: ""As a former professor of pathology & someone who has had a long research career, I am familiar with critical assessment of data.  And in the case of 'R' I can tell you that this is not a strong enough number to bear the burden of any Government Policy, let alone a policy with the magnitude of lockdown."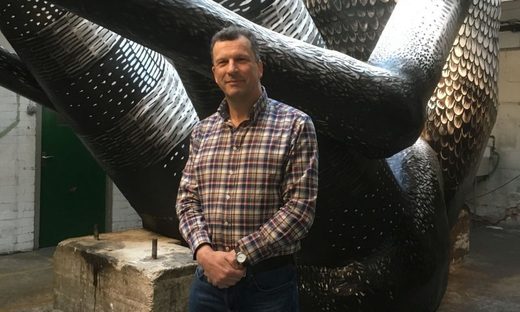 Dr John A Lee, a recently retired professor of pathology and NHS consultant pathologist, has repeatedly called for a critical and dispassionate examination of the evidence in relation to Covid-19, raising questions about the government and its advisers' interpretation of the data. spiked caught up with him to find out more.
PH: There's Dr Michael Levitt from Stanford who won the 2013 Nobel Laureate – ''From the very first confirmed case the rate of growth of COVID-19 cases is not constant.  Thus growth is never exponential….."
PH: Then there's Dr Sunetra Gupta from Oxford – "In almost every context we've seen the epidemic grown turnaround & die, almost like clockwork.  Different countries have had different lockdown policies & yet what we've observed is almost a uniform pattern of behaviour which is highly consistent with the SIR Model.  To me that suggests that much of the driving force here was due to the build-up of immunity."
GW: Henningsen's explanation of how the Government has been at the mercy of the Dunning-Kruger effect on all this is priceless.
GW: A nice looking lady who has our interests at heart. Good on her.  Who would you rather invite to your drinks party Dr Sunetra Gupta or Dr Fauci?  I rest my case.  Heck let's push the boat out & invite Dr John Lee as well.  He looks like a nice bloke with a proper heart.  Why can't we have people like these representing us instead of that w&#%*@ in the pink tie?