Fiona Barnett's Book is too Horrifying to Believe
Matthew found Fiona Barnett's account of being a victim of pedophilia and Satanism
in Australia too much.
Her research in the first half of the book presents known facts from many credible sources. Then she discusses at length material that is closer to pseudoscience, Stargate for example, remote psychic sensing, various intelligence theories, and right-left brain theory, with a conclusion that right-brained people are far superior to those that are left-brained.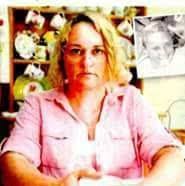 https://fionabarnettblog.files.wordpress.com/2019/08/eyes-wide-open-_fiona-barnett_first-edition_august-2019.pdf
https://www.henrymakow.com/2019/10/reader-balks-at-accepting-fiona-barnett-book.html