APRIL 11, 2019
According to their family lore, the Orsini are descended from the Julio-Claudian family of ancient Rome.
This is fanciful, as well as the alleged connection to the German families of Anhalt, Baden and Rosenberg sporting the same name. The Orsini also carried on a political feud with the Colonna family until by Papal Bull it was stopped in 1511; in 1571 the Chiefs of both families married the nieces of Pope Sixtus V.
The Orsini were related to the Boboni family existing in Rome in the 11th century.
The first members had in fact always doubled surname of Boboni-Orsini. This first known members is one Bobone, in the early 11th century, father of Pietro, in turn father of Giacinto dei Boboni (1110-1198), who in 1191 became pope as Celestine III.
One of the first great nepotist popes, he created cardinals two of his nephews and allowed his cousin Giovanni Gaetano (Giangaetano, died 1232) to buy the fiefs of Vicovaro, Licenza, Roccagiovine and Nettuno, who formed the nucleus of the future territorial power of the family.
The Boboni surname went lost with his children, who were called de domo filiorum Ursi. Two of them, Napoleone and Matteo Rosso the Great (1178-1246) increased considerably the prestige of the family.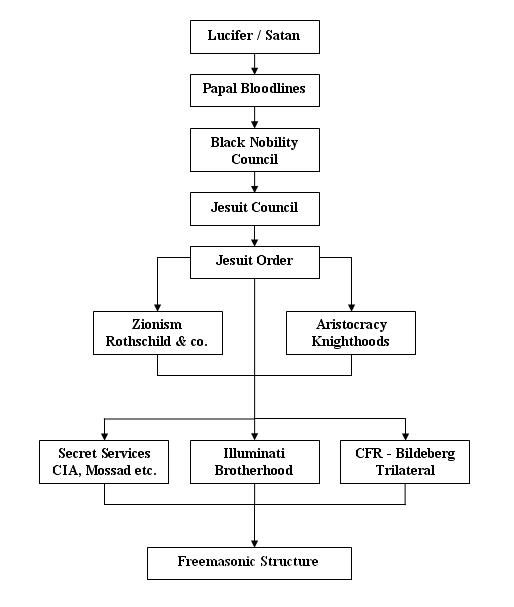 The two people who represent these bloodlines in practice:
Pepe Orsini – Italy
Henry Breakspear – Macau, China
https://www.volkwordtwakker.nl/en/truth-or-lies-revelations/black-pope-lucifer-and-the-jesuits/
The Papal Bloodlines / The Secret Shadow Hierarchy of The Jesuit Order

Onder Koffer V
20 May 2016
The Papal Bloodlines: Orsini Breakspear Aldobrandini Farnese Somaglia All controlled through the Jesuit Order and their Knights of Malta & Teutonic Knights all based in Rome.